We are moving all our cookbooks into online formats (eBooks – PDF, Kindle, ePub) to make them available to you anywhere in the world. This is due to the prohibitive shipping costs when sending outside of NZ. If you live in NZ you can still order our printed Pasta Cookbook (standard NZ post rates apply) until stocks run out.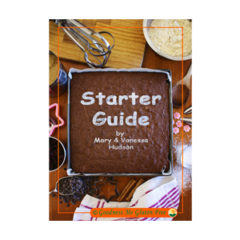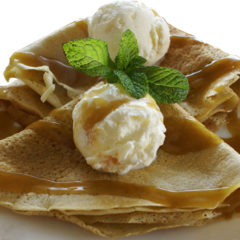 Gluten Free Cooking Starter Guide PDF eBook
This guide is packed with our best tips and the "must know" info to get you started on your way to gluten free cooking success!
By: Mary & Vanessa Hudson
eBook – available in PDF format only
This value packed guide includes;
A short background on Goodness Me
Where to being with gluten free cooking and baking
Common cooking measurements, oven conversions and abbreviations
Substitutions for other allergies and intolerances
How to choose gluten free ingredients in the grocery store
Reading a recipe
Scaling recipes to suit your "family" size
Recipes for the Goodness Me Baking and Bread Blends, the only two blends (gluten free flour mixes) needed for our recipes

Pantry staples guide
Essential equipment guide – NO expensive specialised equipment is needed with our recipes
A contents page to help you keep your Goodness Me recipe collection organised
5 gluten free recipes to get you started
*Please note a download link for this guide will be delivered to you by email once the transaction payment is completed. There may be a small delay before you receive the link email especially if you pay by internet banking. This guide is covered by copyright and is supplied to the purchaser for printing and personal use by the purchaser only, and is not for redistribution or republication (please don't share it). If printing on USA size paper, in print options deselect "choose paper source by PDF page size" and select "fit".

$

9.95
Add to cart