Related Products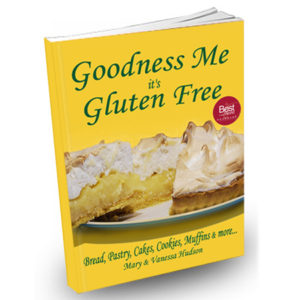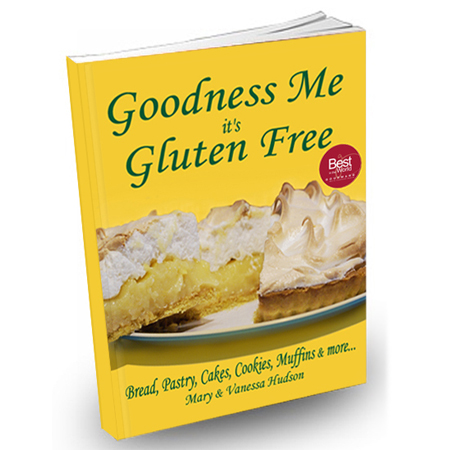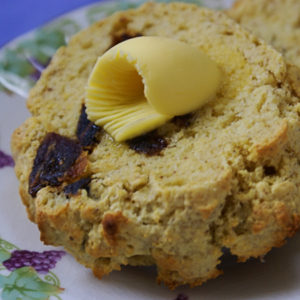 Goodness Me it's Gluten Free BAKING PDF eBook
With Goodness Me it's Gluten Free BAKING you can now, finally, enjoy all the baked goods that you've been missing since going gluten free!
By: Mary & Vanessa Hudson
eBook – available in PDF format only
Baking gluten free has never been easier. Use the simple step by step recipes to bake delicious Bread, Pastry, Cakes, Cookies, Muffins and more.
This retro styled Gourmand "Best in the World" Award winning cookbook is packed full of 60 wholesome, delicious, budget and family friendly recipes.
Goodness Me it's Gluten Free favourites include;
Pancakes
Scones
Lemon Meringue Pie
Carrot Cake
Chocolate Chip Cookies
Quiches
Spicy Fruit Bread
Neenish Tarts
Blueberry Muffins
Mince Pies
Easy Bread Maker Bread
You will no longer need to go hunting for hard to find ingredients or costly gluten free mixes as all the recipes in the cookbook are made with one of the two healthy gluten free base flour blend recipes that are in the cookbook. This makes baking so simple, like it used to be, just measure out the amount from blend you need and get baking. Both blends use a combination of the following inexpensive, easy to find gluten free flours – rice, maize/corn (or substitute sorghum if you prefer), buckwheat and tapioca. Many recipes are also multi-allergy friendly e.g. dairy free, egg free.
Every recipe has been created and tested by the authors in their own home to ensure that you can make it in yours without any specialist equipment. And the colour photos show just how yummy your baking will be.
These recipes taste so good you won't know you're eating gluten free!
*Please note a download link for this guide will be delivered to you by email once the transaction payment is completed. There may be a small delay before you receive the link email especially if you pay by internet banking. This guide is covered by copyright and is supplied to the purchaser for printing and personal use by the purchaser only, and is not for redistribution or republication (please don't share it). If printing on USA size paper, in print options deselect "choose paper source by PDF page size" and select "fit".
First published in Sept 2012 as A4 Printed Paperback Cookbook – 80 pages (available via Amazon or Book Depository)

$

19.95
Add to cart