Related Products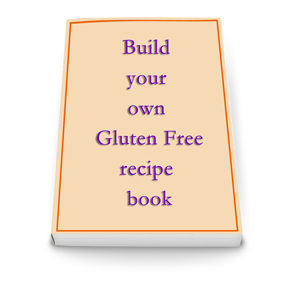 Pick n Mix Gluten Free Recipes
5 Pick n Mix Gluten Free Recipes for only $4.95 That's less than the price of a cup of coffee!
This is your chance to Pick n Mix from our extensive recipe collection of tried and trusted recipes to make your own gluten free recipe book. All recipes on this website have been created and tested by us, so no more wasting ingredients on unknown, untested recipes. Plus all the pictures you see on our website are of the actual recipe you will receive as made by us, no stock photos here!
So what are you waiting for?
Simply follow the instructions below, place your order and your recipe selection will be delivered to you by email in PDF format, ready for easy printing.
$

4.95
Add to cart