Whipping up a batch of scones for unexpected visitors is a time honoured tradition in many homes. With this gluten free scone recipe you can quickly and confidently have something delicious to serve your guests in no time.
Yes it really is possible to make gluten free scones!
We have also included an variation in this recipe for gluten free date scones.
To get a printable pdf of this recipe emailed to you add this to your Pick n Mix recipe selection.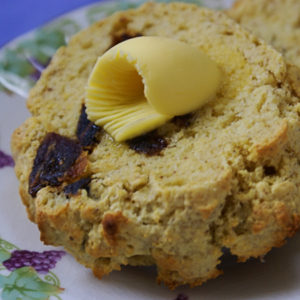 There are also recipes for scones in our Goodness Me it's Gluten Free Cookbook.