Self-published cookbook wins Best First Cookbook in New Zealand at Gourmand World Cookbook Awards
Tuesday, 4 December 2012, 5.30pm
Press Release: Goodness Me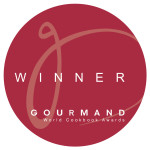 Goodness Me it's Gluten Free has won the category of Best First Cookbook in New Zealand at the Gourmand World Cookbook Awards.
Goodness Me 'it's Gluten Free now qualifies for the World Best First Cookbook  award which will be announced at the Gourmand awards dinner on Saturday 23rd February 2013. This will be held at the world famous Le Carrousel du Louvre, more commonly known as The Pyramid near the Louvre Museum in Paris, France.
First time authors Vanessa & Mary Hudson are understandably thrilled with their win saying "It's an honour, especially knowing we were up against established publishers. To have our cookbook recognised for its quality and from the French no less, who most people would consider an authority on food, is fantastic."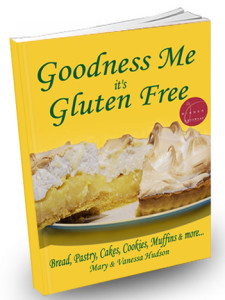 Goodness Me it's Gluten Free focuses on baking which is often the most difficult to make delicious and Gluten Free. The cookbook is packed full of the authors pre-diagnosis favourites such as bread, pastry, cakes, cookies, muffins & more. Their catch phrase is "Gluten free food that tastes so good your friends will want to know what your secret is". Each recipe is accompanied with a photo by co-author and freelance photographer Vanessa Hudson.
Founded in 1995 by Edouard Cointreau the Gourmand World Cookbook Awards is the premier awards of its type. It's held in conjunction with the Paris Cookbook Fair. Over 150 countries enter the awards each year, totalling several thousand books, all competing for the title of "Best in the World" in each of the 50+ categories.
For more information: visit the Gourmand World Cookbook Awards at www.cookbookfair.com
Ends
---
Title: Goodness Me it's Gluten Free
Authors: Mary & Vanessa Hudson
Published: Goodness Me Limited, 6th September 2012
ISBN: 978-0-473-22065-5
Price: RRP$29.95
Retail: Books currently for sale through our website www.goodnessme.co.nz and select bookstores
Preview/Review Copy: Review copies are available on request.
For further information please contact: Vanessa Hudson on: vanessa@goodnessme.co.nz
Return to Press Kit